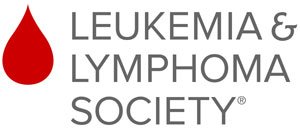 CHARLESTON, S.C. – Refuel Market has announced The Leukemia & Lymphoma Society (LLS) as their official charity partner. All Refuel and Double-Quick locations across the US will be participating twice yearly in a 6 Week Point of Sale Campaign at their registers benefiting LLS.
"We are so grateful for our partnership with Refuel," said Nichole Guzman Vice President, Business Development & Partnerships at LLS. "Every 180 seconds, someone is diagnosed with a blood cancer across the U.S., and finding cures take us all. Together, we're creating a world without blood cancer."
Through partnerships with companies like Refuel, LLS has invested more than $1.5 billion since its inception in research to advance breakthrough therapies. The funds raised through Refuel's campaign are used for:
Research to advance lifesaving therapies like immunotherapy, genomics and personalized medicine, which are saving lives today.
Free blood cancer information, education and support for patients and families.
National and local advocacy efforts driving policies that safely accelerate new treatments and ensure patients have access to care so that they can live longer, healthier lives.
Despite the progress, more than a third of blood cancer patients still do not survive five years after their diagnosis. 
For more information about Refuel's campaign, visit our community page, to learn more about LLS or join the fight against blood cancer, visit www.lls.org.
Blood cancer patients and their families can contact the LLS Information Resource Center at (800) 955-4572, Monday through Friday, 9 a.m. to 9 p.m., ET.
About Refuel Market
Founded in 2008 by Mark Jordan, a Charleston native, Refuel is a family of fuel stations and convenience stores located across South Carolina, North Carolina, Mississippi, Arkansas, and Texas. Refuel offers an assortment of fresh food options rooted in local traditions, and focuses on customer satisfaction and convenience.   Refuel provides a full selection of on-the-road automotive and shopping necessities, as well as quality, premium fuel for your vehicle. 
About the Leukemia & Lymphoma Society
The Leukemia & Lymphoma Society® (LLS) is a global leader in the fight against blood cancer. The LLS mission: Cure leukemia, lymphoma, Hodgkin's disease and myeloma, and improve the quality of life of patients and their families. LLS funds lifesaving blood cancer research around the world, provides free information and support services, and is the voice for all blood cancer patients seeking access to quality, affordable, coordinated care. 
Founded in 1949 and headquartered in Rye Brook, NY, LLS has regions throughout the United States and Canada. To learn more, visit www.LLS.org. Patients should contact the Information Resource Center at (800) 955-4572, Monday through Friday, 9 a.m. to 9 p.m. ET.
For additional information visit lls.org/lls-newsnetwork.